MEMBERS, SIGN IN TO YOUR MINDBODY ONLINE ACCOUNT
ANNOUNCEMENTS
:​​
02.04.2017 For all of your who didn't get to travel with Team Budo to the Saenchai seminar...all we can say is: you missed out big time! Big Mike got the opportunity to learn and demo and cool Pinsinchai technique, and Mighty Mouse and Geri got to spar with the living legend! Wow!! Thanks to Intensity MMA for hosting the event!


UPCOMING EVENTS:


​February 13: Women's 6-Week Challenge Begins!​​​​

March 18: IFS26 Amateur Muay Thai fights at the M3Live Center in Anaheim featuring Jessica "Mighty Mouse" Crum! First time Budo fighter Grant Ayers will also be making his Muay Thai debut!

April 8: WCK CALI 20 Amateur Muay Thai fights at the Bicycle Casino in Montebello featuring Juan Pantaleon and Jessica "Mighty Mouse" Crum!
​​
May 12-14: USMTO Muay Thai Open​​ in Phoenix, Arizona
​
June 22-5 Thai Boxing Association Muay Thai World Classic in Des Moines, Iowa
​​​
​​TBA: Kevin Lewis Krav Maga Combat Knife Seminar

TBA: Joe "Stitch Em Up" Schilling Muay Thai Seminar​​​
CHECK IN TO OUR FACEBOOK PAGE & HELP US MAKE A DIFFERENCE!

​​For the month of February, with the help of non-profit partner "Guiding Eyes for the Blind", EVERY time you check in to the Budo Ryu Facebook Page, you will be helping to to care for a guidedog!

Congratulations, Budo members, in January, just by checking in to the Budo Ryu facebook page, we have helped to provide 45,460 winter coats for people in need!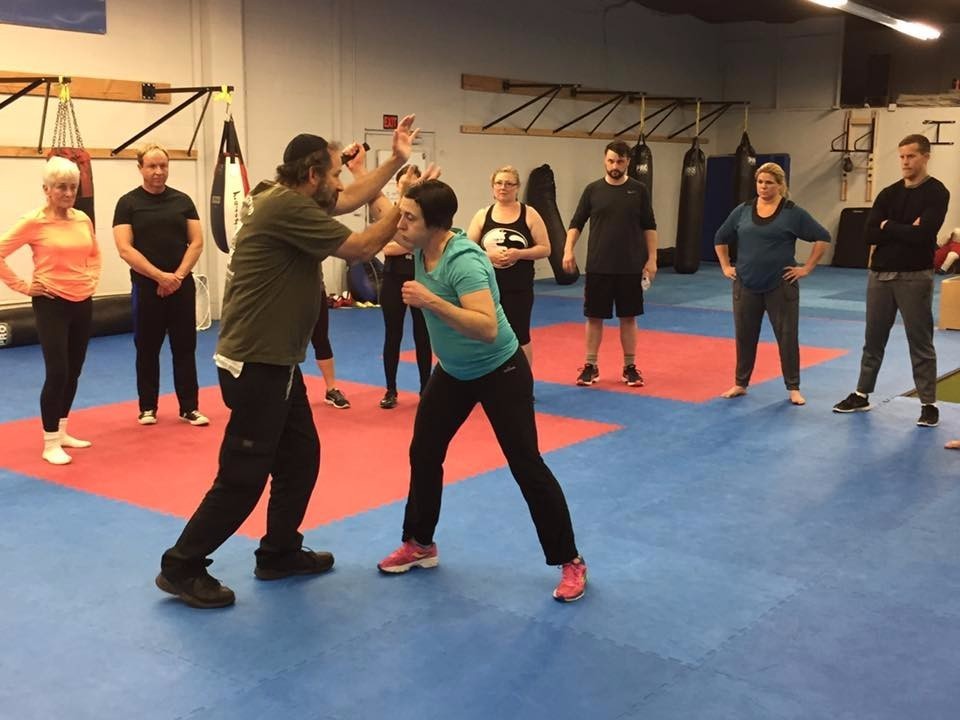 02.01.2017 Thank you to Moshe Katz for a a great IKI Krav Maga seminar and lecture! We are so fortunate to have the opportunity to host this amazing 6th degree black belt and Director of Israeli Krav International! Thank you to everyone who came out to the seminar/lecture!

​01.22.2017 It's that time of the year where the flu/cold bug is biting everyone it meets! If you are feeling symptoms of being under the weather, please please please stay at home! Sharing is NOT caring when it comes to being sick!​​